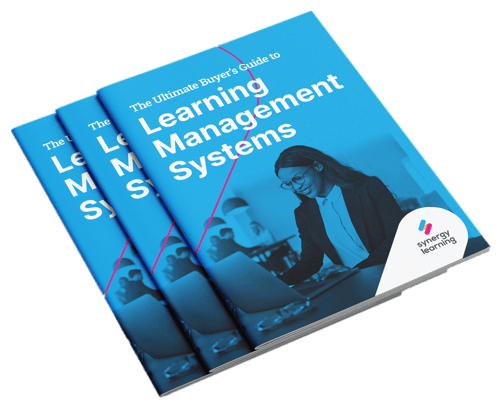 whitepaper
The Ultimate Buyer's Guide to Learning Management Systems
An LMS can change the way your organisation handles training and development, enabling you to streamline learning processes, enhance employee engagement, and improve overall performance.
With so many options available right now, with the right information at your fingers tips you can be sure to make the right decision. Our comprehensive buyer's guide is free to download and is designed to provide you with valuable insights, expert advice, and practical tips to navigate the LMS market confidently.
Inside you'll find:
✅ An interactive PDF with practical tips to help you on your way to buying an LMS with confidence
✅ Expert advice to help you identify your organisation's unique needs
✅ Actionable insights and the must-ask questions you need when progressing through your buying journey
✅ An introduction to three of the most popular and powerful LMS platforms on the market; Moodle LMS, Moodle Workplace and Totara TXP.
Why do I need to provide my information?
We ask for your information in exchange for a valuable resource in order to (a) send information to you that we think may be of interest to you by email or other means; (b) send you marketing communications that we think may be of value to you. You can unsubscribe from us at anytime.
We will always keep your personal information safe. You can read more about our privacy policy here.
Is it really free?
Yes!
The Ultimate Buyer's Guide to Learning Management Systems is free to download, we're just sharing some insider knowledge we think you'll find useful.